WORLD UN FORGETTABLE BLACK DAY
Yes friends now i want to share unforgettable
Japan Nuclear
a
ccident , surely that day was a another black day of world history,
13/3/2011 Monday (4:30a.m.)
A second hydrogen explosion occurred at an earthquake-damaged nuclear reactor north of Toyko Monday. The blast is said to have been caused by a build-up of gas at Fukushima's station's No. 3 reactor
japanese government officals have said, however, that there was no large release of radiation, and that the reactors themselves were not breached. They continue to monitor the situation.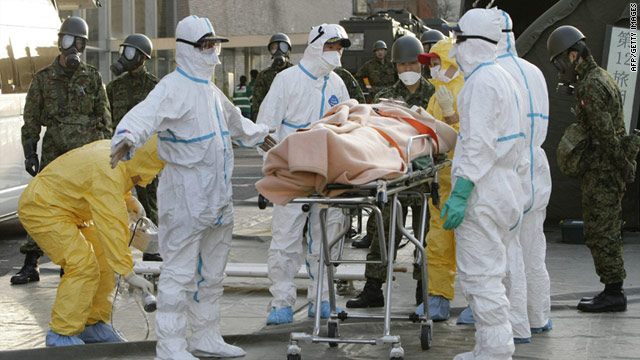 In the meantime, Japanese government officials are now estimating the death toll from latest week's earthquake and tsunami could be as high as 10,000, although the official toll is 1,627 dead, 1,720 injured and 1,962 missing. Over 350,000 people are believed to be living in emergency shelters. There are reports from the Kyodo news agency that 2,000 bodies have been recovered on the shores of Miyagi prefecture, where the tsunami hit on Friday.
Japan's Prime Minister Naoto Kan said Monday: 'Our country faces its worst crisis since the end of the war 65 years ago. (But) I'm convinced that the Japanese people, working together, can overcome this' because this is very worst time to save people climate not co operate the situation
In my point of view lot of engineers live in this world each and every one responsible for this , because we can change the this type of hazards , we can find new methods to produce electricity otherwise this will definitely happens in future yesterday japan today may be we or tomorrow
friends you know this
if this will continue we never smile even what mistakes done this kids for our mistakes
Think friends support green energy creation , thank you so much for read this article
by moses dhilip kumar